OUR EXPERTISE
- E-COMMERCE -



ProPlanet understands that in the Business-to-Consumer world, having a user-friendly and well functioning e-commerce web site is mission critical. Our developers work with our clients to develop customized e-commerce solutions that become a global extension of their businesses, and ensure their customers' online shopping experience is a positive one, from browsing to buying. Generate additional revenue for your company by selling your products online in a graphically appealing, easy to navigate e-commerce web site.

ProPlanet utilizes Miva Merchant technology for the fastest, easiest shopping cart and commerce integration. Your e-commerce web site will possess the functionality you require and allow the ability to upgrade and keep the site fresh.

Taking your business to the next level, Miva Merchant provides unlimited potential with unprecedented power, flexibility and ease of use. Miva Merchant is designed for success and provides you with access to all the tools you need to develop, maintain, and grow a thriving online store.

Business is booming and many of these new ventures are establishing an online presence only. It is estimated that the number of merchants on the Internet will increase 60% by the year 2009, to almost 5 million online merchants.

Miva is a dynamic browser-based storefront development system and is a world-class leader in e-commerce storefront solutions with more than 200,000+ end users.
The technology provides:
Inventory Tracking
Site Traffic and Sales Statistics
Catalog Management
Order Fulfillment and Reporting Tools
Integrates the leading payment processing services including:

Credit Card Services
GeoTrust SSL Encryption
Thawte Encryption
Verisign Encryption
AuthorizeNet
CSI
Linkpoint

GeoTrust Secure Certificates
With GeoTrust QuickSSL web server certificates, you and your customers can conduct secure Internet transactions with the trust and confidence you deserve.

GeoTrust QuickSSL offers true 128-bit SSL encryption - all for less than what you'd pay for other SSL solutions. And unlike other products, you don't have to wait days for SSL security; With GeoTrust you will have your certificate issued within a few hours.

Whether you require a complex site with interactive capabilities or a simplified e-commerce site our team will develop a solution that allows you to accept credit cards online securely in real time.

Encryption and Security
SAFEGUARDING YOUR E-COMMERCE ENABLED WEB SITE



ProPlanet utilizes SSL (Secure Socket Layer) Security Certificates to help ensure that your database is safe, and your customers' credit card and personal information is protected. This technology gives your customers additional confidence in your credibility and reliability. Firewalls and Merchant Banks also help shoulder the burden of keeping sensitive information secure.

To ensure maximum uptime and availability, we combine a highly robust, leveraged cluster of servers with a complete line of managed services, including load balancing, advanced security features and superior customer support.

Call 847.679.8282 or email a ProPlanet representative today to learn the e-commerce options that are appropriate for your business.





Ecommerce Page Descriptions
Advanced order management systems: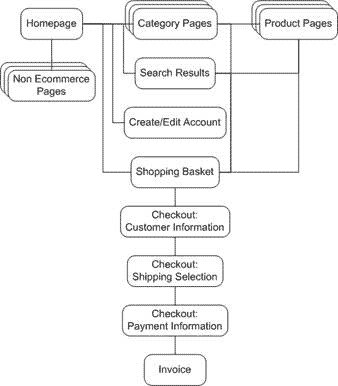 Category Pages - These pages allow visitors to browse products organized by categories. There is a category page for every category in your ecommerce Web site. The category pages will show small images of the products and prices that when clicked on will take the visitor to the product page. Visitors can also add products to their shopping basket directly from the category pages.

Product Pages - Each product in your ecommerce website will have its own product page that contains a description of the product, a larger image of the product and a quantity box with an "add to basket" button.

Search Results Page - After a visitor completes a keyword search they will see this page that will allow the visitor to add any matching products to their basket or to view the matching products product pages.

Create/Edit Account - This feature allows visitors to create an account to save contact and shipping information. This provides a convenience so a returning customer will not have to re-enter their information when making a purchase. Existing customers can login to edit their account information. No credit card information is stored.

View Basket - This is the page that a customer sees after they have added a product to their basket. Here a visitor can change quantities and remove items as well as view their subtotal before taxes and shipping charges.

Checkout Pages - This is the 3 step checkout procedure. The first step is where the customer enters their contact and shipping information, the second is where a customer chooses their shipping and payment method and the third is where they enter their payment information. When the order is completed there is a confirmation page. An email is sent to both the merchant and the customer with every completed order.